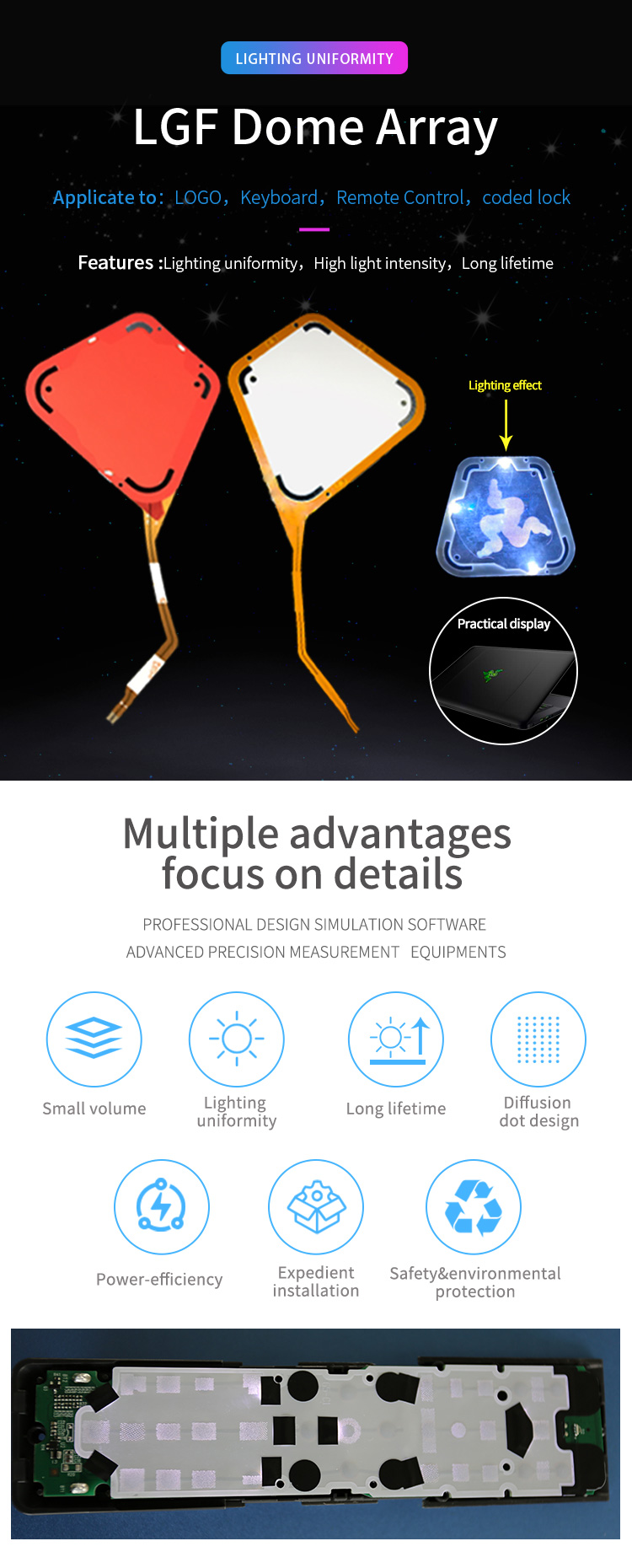 What is LGF Dome Array and How does it work ?
LGF metal dome array , which full name is Light Guide Film , it is a new design . which used to replace LED in function , in comparsion with LED , lighting Uniformity; When we add a LGF on current normal double layer or EMI dome array, it becomes a LGF dome array. It can achieve great result of light distribution.see from the design , the light under keypad is coming from the LED on PCB motherboard. We need to put about 8-10 pieces LED on each board, but if the design changed to use LGF, then we can save several LED, as well as SMT fee.
What is the LGF DESIGN PRINCIPLE & What is the Advantage ?
LGF, at least one surface out of front and rear surfaces of the light guide film is formed with a pattern such that density increases as distanced from a light source to allow light to be uniformly supplied to the keypad, or is concentratively formed with a pattern at a particular region of the light guide film to allow the light to be concentratively supplied to a particular region of the keypad.
Q1: Are you Trading company or manufacturer ?
A: We are a Professional Trading & Manufacturer Integrated .
Q2 : Can you offer OEM Service ?
A: Surely Okay , we have Seasoned OEM service experience .
Q3: what is the Lead time of sample ?
A : It takes 2-7working days depends .
Q4: How fast can i get the Quotation ?
A: 30mins ~ 24Hours depends .